Why NWGFOA?
Since our inception in 1946, Northwest Georgia Football Officials Association has a commitment to excellence in football officiating  that is unequaled. Our membership is a diverse,
professional and dedicated group that is committed to providing the highest level of officiating to all the Georgia High School Association member schools.
We cover the greater NW region of Georgia from Rossville to Adairsville, Rome to Blue Ridge and all parts between. If you're wanting more information about what the first season as a NWGFOA official is like visit What to Expect. We are no longer taking applications for the 2015 season.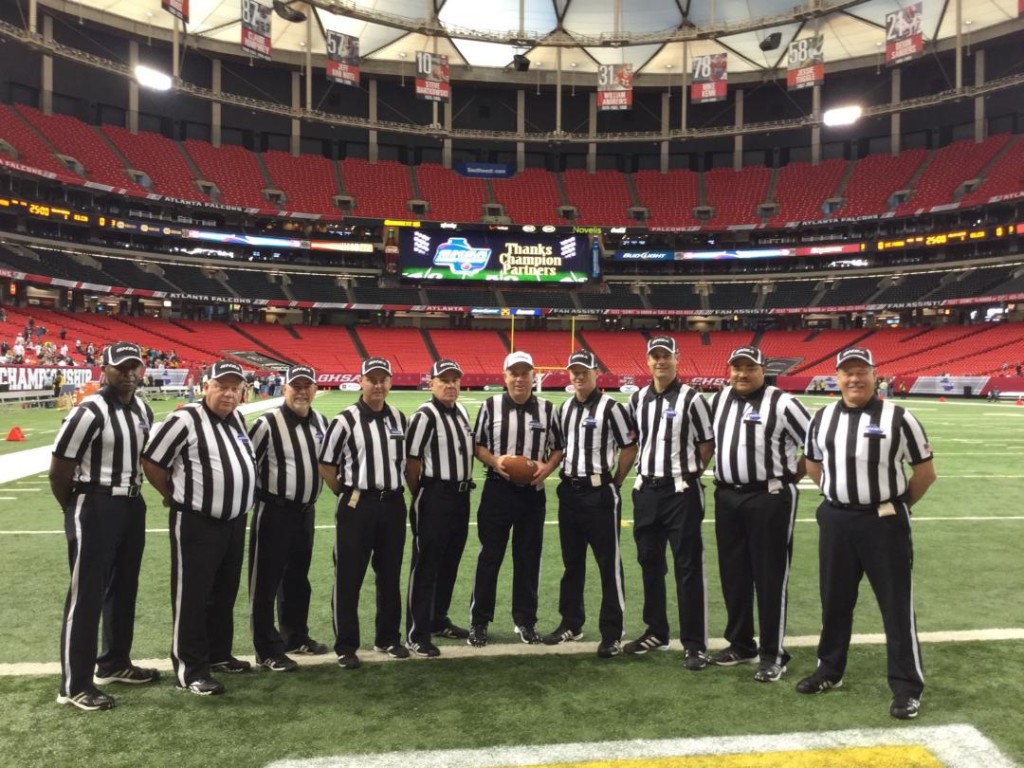 We are coming off a season that saw the GHSA select one of our crews to officiate a state championship game for the  first time in nine years. There is a strong sense of accomplishment amongst the members of NWGFOA but we are not satisfied. We are committed to improving upon an already strong team of officials.
Quote of the Week
"Football officials get themselves into twice as much trouble for what they say than what they do. You can't misquote silence!" Don Wilson
WCFOA Director of Officials
Previous Case Book Review Question
A1 is in motion at the snap within the free-blocking zone, A1 blocks B1 below the waist within the free-blocking zone. 
RULING:  A1 has committed an illegal block below the waist because he was not on the line of scrimmage at the snap, because A1 was not on the line of scrimmage at the snap B1's pre snap position in the free-blocking zone is irrelevant. B will have the option to accept or decline the 15 yd penalty. 
Question of the Week

Loading ...
Video of the Week
How would you officiate this play? What questions should you ask yourself?
Rule 2..20.1c "Spearing is an act by any player who initiates contact against an opponent at the shoulders or below with the crown of his helmet."
Rule 2.20.2 "Targeting is an act by any player who takes aim and initiates contact against an opponent above the shoulders with the helmet, forearm, hand, fist, elbow or shoulders."